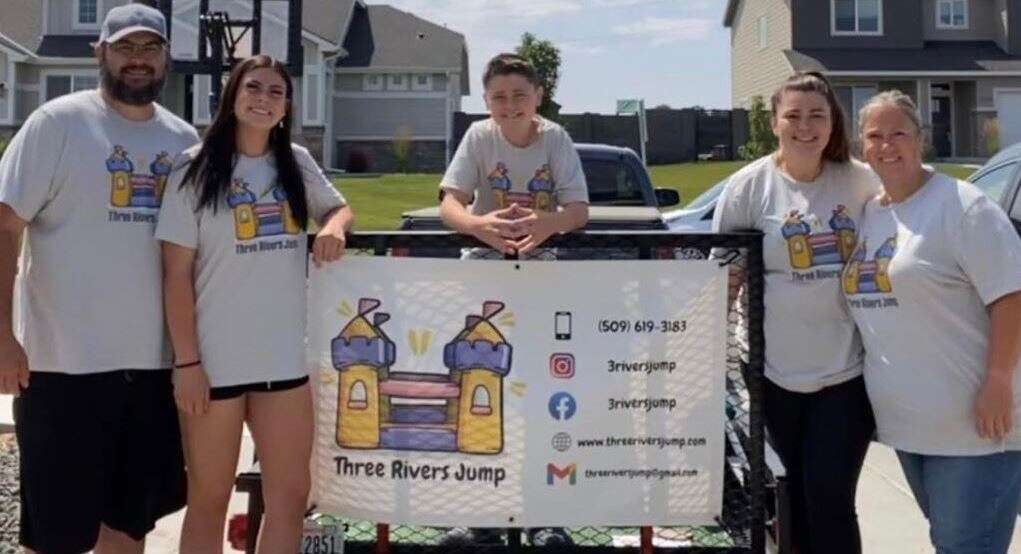 Tri-Cities is our home!
We are a locally owned and operated, veteran small business invested in our community. We strive to give back to the local community that has been our home for over 30 years.

We have our two amazing daughters attending college, one at Eastern Washington studying business and one at Central Washington playing soccer and studying business. Our son is still in the Kennewick School District.

We look forward to serving the community with the outstanding customer service, an assortment of well-maintained inflatable play structures, a dedication to cleanliness and safety, and a commitment to exceeding the expectations of our clients.