Ultimate Guide to Bounce House Rentals for Unforgettable Birthday Parties in Kennewick, WA


Header is a span H2 style

Bounce House Rentals in Kennewick, WA

Welcome to the Ultimate Guide to Bounce House Rentals for Unforgettable Birthday Parties in Kennewick, WA! Planning a birthday party that will be remembered for years to come can be an exciting yet challenging task. At Three Rivers Jump, we understand the importance of creating a fun and memorable experience for your child and their friends. In this comprehensive guide, we will delve into the world of bounce house rentals, inflatable water slides, yard games, and everything you need to know to plan the perfect birthday party in Kennewick, WA. Let's dive in!
Order-by-Date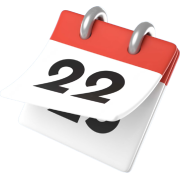 Water Slides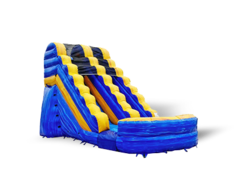 Bounce Houses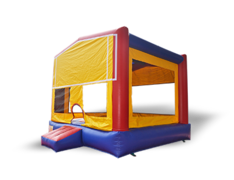 Combo Bounce Houses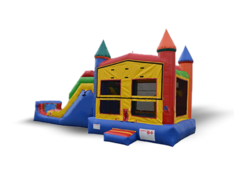 Inflatable Games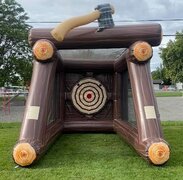 Games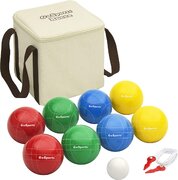 Slip & Slide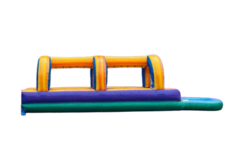 ---
Bounce House Rentals: An Overview
When it comes to hosting an exciting and engaging birthday party, bounce houses are a must-have attraction. A bounce house is an inflatable structure that provides hours of fun and entertainment for children of all ages. At Three Rivers Jump, we offer a wide range of bounce houses in Kennewick, WA, suitable for various party themes and sizes of gatherings. From vibrant and colorful designs to themed bounce houses, there is something to suit every child's imagination.

Choosing the right bounce house rental involves considering factors such as the age group of the children, available space, and party theme. Our bounce houses are designed with safety in mind, featuring reinforced stitching, safety nets, and secure anchor points. As a leading provider of bounce house rentals in Kennewick, WA, we prioritize the safety and enjoyment of our customers.

Bounce House Rentals in Kennewick, WA
If you're searching for bounce house rentals in Kennewick, WA, look no further. At Three Rivers Jump, we are committed to delivering top-notch inflatable rentals that will elevate your child's birthday party to new heights of excitement. Our extensive collection of bounce houses includes options such as "Sports themed," "Princess Palace," and "Crayon themed."

To ensure a seamless rental experience, we offer convenient online booking through our website, allowing you to reserve your bounce house with just a few clicks. We pride ourselves on our exceptional customer service, and our knowledgeable team is always available to assist you in selecting the perfect bounce house for your Kennewick, WA birthday party.

Inflatable Water Slide Rentals in Kennewick, WA
When the weather heats up in Kennewick, WA, there's no better way to beat the heat and add an extra dose of excitement to your birthday party than with our inflatable water slide rentals. At Three Rivers Jump, we offer a thrilling selection of water slides that will make a splash at your event. Our water slide rentals in Kennewick, WA are designed with safety features such as non-slip surfaces, secure climbing walls, and splash pools for a refreshing landing.

Whether you choose the "Tsunami Tidal Wave," "Neon Rush," or the "Multicolored Slide," our inflatable water slides will provide endless hours of laughter and enjoyment. Renting an inflatable water slide in Kennewick, WA has never been easier with our user-friendly online booking system. Beat the summer heat and make a splash with Three Rivers Jump!

Yard Games for Added Fun
In addition to bounce house and water slide rentals, incorporating yard games into your Kennewick, WA birthday party is a fantastic way to keep the excitement going. Yard games offer a range of interactive and engaging activities for children and adults alike. At Three Rivers Jump, we offer a selection of classic yard games such as cornhole, ladder toss, and connect 4. These games provide a fun and competitive element to the party, encouraging friendly competition and bonding among guests. Don't forget about our inflatable ax throwing, a must have for parties with teens and adults alike.
---
Planning the Perfect Kennewick, WA Birthday Party
Planning a successful birthday party requires careful consideration and organization. To ensure your Kennewick, WA birthday party is a memorable one, follow these tips:

Determine the Party Theme: Select a theme that aligns with your child's interests, whether it's superheroes, princesses, or a favorite movie.

Choose the Right Bounce House and Inflatable Rentals: Browse through our wide range of bounce houses and water slides to find the perfect fit for your chosen theme and party size.

Secure the Venue: If hosting the party at home, ensure there is enough space to accommodate the chosen bounce house and yard games. If renting a venue, confirm availability and any specific requirements.

Send Invitations: Create custom invitations that reflect the party theme and include all relevant details such as date, time, and location.

Plan the Party Timeline: Outline the sequence of activities, including time for bouncing, playing yard games, enjoying refreshments, and singing "Happy Birthday."

Safety First: Make sure adult supervision is present at all times, particularly when children are using the bounce house or water slide. Follow the safety guidelines provided by Three Rivers Jump.

Decorations and Party Supplies: Enhance the party atmosphere with themed decorations, tableware, and party favors.

Catering and Refreshments: Decide on the menu, whether it's a DIY approach or hiring a catering service. Consider dietary restrictions and preferences of the guests.
Planning a birthday party in Kennewick, WA that incorporates bounce house rentals, inflatable water slides, and yard games is a recipe for an unforgettable celebration. At Three Rivers Jump, we are dedicated to providing exceptional service and ensuring your child's birthday party is filled with laughter and joy. By following the tips outlined in this guide, you'll be well on your way to creating cherished memories that will last a lifetime. Book your bounce house rental today and let the fun begin!
Featured Items What Customers are Saying
Thank you Three Rivers Jump team for making our daughter's 9th birthday party one of the best ever! The kids loved jumping and going down the water slide. Reserving online was quick and easy and the team dropped off early and did a great job sanitizing and picking up. We recommend Three Rivers Jump for any kid party this summer! Thanks for the fun!!
- Kayla S.
Best inflatable bouncy house company in Kennewick (Tri-Cities). These guys were super professional and communicated extremely well. They were on time in matching uniforms with smiles and happiness! I would highly recommend Three Rivers Jump for all birthday parties, bouncy houses, etc.
- Micah V.
My whole experience with Three Rivers Jump was amazing! From ease of ordering to excellent communication, to friendliness and efficiency of staff! If I could rate higher I would!! I will definitely be using them again and recommending to all my family and friends!! Thank you again for being a part of our day!!
- Diana G.
Previous
Next