Bounce House Rentals and Inflatable Fun with Three Rivers Jump


Header is a span H2 style

Richland's Premier Birthday Party Experience

Planning a memorable birthday party in Richland, WA? Look no further! Three Rivers Jump is here to make your party an absolute blast with our top-notch bounce house rentals, water slides, and inflatable games. In this ultimate guide, we will explore the benefits of bounce houses, inflatable rentals, water slides, and yard games, and provide valuable tips for organizing the perfect birthday party in the Tri-Cities area.
Order-by-Date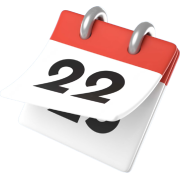 Water Slides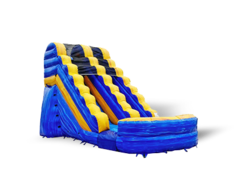 Bounce Houses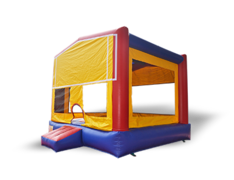 Combo Bounce Houses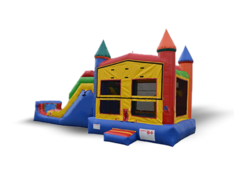 Inflatable Games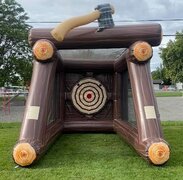 Games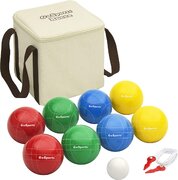 Slip & Slide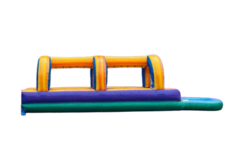 ---

Understanding Bounce Houses
Bounce houses are the heart and soul of any great party. These inflatable structures come in various shapes, sizes, and themes, and they provide endless fun for kids and adults alike. Before you rent a bounce house for your Richland birthday party, it's essential to understand the different types available, safety measures, and factors to consider. Our team at Three Rivers Jump ensures that our bounce houses meet all safety regulations, are fully insured and licensed, providing you with peace of mind and a worry-free experience.

Inflatable Rentals: Elevating Party Entertainment
Inflatable rentals go beyond bounce houses, offering an extensive range of party entertainment options. From inflatable slides to obstacle courses and interactive games, these rentals take your birthday party to the next level. Discover the advantages of incorporating inflatable rentals into your Richland celebration and explore popular inflatable games that will keep your guests entertained for hours.

Planning the Perfect Birthday Party with Bounce Houses
With the right planning and creativity, you can transform your Richland birthday party into an unforgettable experience. Learn how to incorporate bounce houses into your party theme, set up and decorate them in an appealing way, and ensure the safety and supervision of all attendees. Three Rivers Jump provides reliable and professional assistance, helping you plan and execute a seamless and enjoyable celebration.

Yard Games: Outdoor Fun for Everyone
Richland's beautiful outdoor spaces offer the perfect backdrop for incorporating yard games into your birthday party. Discover the benefits of organizing yard games alongside bounce houses, providing additional entertainment options for guests of all ages. We'll introduce you to popular yard games that perfectly complement the fun-filled atmosphere created by our bounce houses.

The Thrill of Bounce Slides
Bounce slides add an extra dose of excitement to any party. Explore the different types of bounce slides available and the safety guidelines that should be followed when incorporating them into your Richland event. Whether your party attendees are young children or thrill-seeking teenagers, we offer bounce slide rentals suitable for various age groups.

Tips for Renting Bounce Houses and Inflatable Games
Finding the right rental company is crucial to the success of your Richland birthday party. Learn how to locate reliable and reputable rental companies in the Tri-Cities area and consider important factors such as budgeting and pricing. We'll provide you with a list of questions to ask when renting bounce houses and inflatable games, ensuring that you make an informed decision for your special event.
---
Organizing a remarkable birthday party in Richland, WA, has never been easier. Three Rivers Jump is your go-to source for bounce house rentals, inflatable games, and yard game options in the Tri-Cities area. By incorporating our high-quality rentals into your celebration, you guarantee an unforgettable experience for everyone involved. So, get ready to jump, slide, and have a blast with Three Rivers Jump at your next Richland birthday party! Contact us today to book your rentals and let the fun begin.
Featured Items What Customers are Saying
Thank you Three Rivers Jump team for making our daughter's 9th birthday party one of the best ever! The kids loved jumping and going down the water slide. Reserving online was quick and easy and the team dropped off early and did a great job sanitizing and picking up. We recommend Three Rivers Jump for any kid party this summer! Thanks for the fun!!
- Kayla S.
Best inflatable bouncy house company in Kennewick (Tri-Cities). These guys were super professional and communicated extremely well. They were on time in matching uniforms with smiles and happiness! I would highly recommend Three Rivers Jump for all birthday parties, bouncy houses, etc.
- Micah V.
My whole experience with Three Rivers Jump was amazing! From ease of ordering to excellent communication, to friendliness and efficiency of staff! If I could rate higher I would!! I will definitely be using them again and recommending to all my family and friends!! Thank you again for being a part of our day!!
- Diana G.
Previous
Next