Tsunami Water Slide (15ft)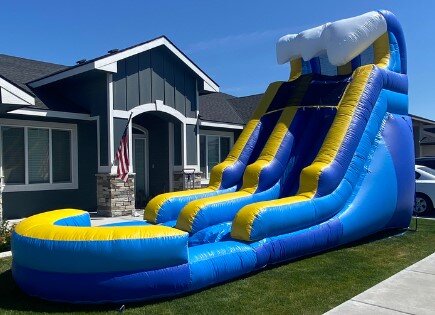 Setup Area: 12ft W x 30ft L x 18ft H
Actual Size: 9ft W x 25ft L x 15ft H
Outlets: 1
Age Group: 5 and up
Description
Introducing the 15-Foot Tsunami Inflatable Water Slide – a tidal wave of excitement for your backyard oasis! Brace yourself for an adrenaline-pumping aquatic adventure as you plunge down the towering slopes of this thrilling water slide.
Tsunami-Inspired Design: Experience the power of the ocean in your own backyard with the Tsunami Inflatable Water Slide. The design mirrors the force and energy of a tsunami, bringing an awe-inspiring and visually striking element to your summer festivities.
Unleash the Wave: Standing tall at 15 feet, this water slide promises a rush of excitement like no other. Feel the thrill as you cascade down the steep incline, propelled by the rush of water for a ride that replicates the heart-pounding intensity of a real tsunami.
Built for Durability and Fun: Constructed from heavy-duty PVC material, the Tsunami Inflatable Water Slide is as sturdy as it is thrilling. The vibrant, fade-resistant colors ensure that the excitement lasts, making it the centerpiece of your summer entertainment for years to come.
Family-Friendly Adventure: Perfect for family gatherings and summer parties, this water slide is designed for all ages. Watch as kids and adults alike revel in the exhilaration of the Tsunami, creating shared memories that will be talked about long after the summer sun sets.
Safety at the Core: Your safety is paramount. The water slide includes safety features to ensure a safe and enjoyable experience for thrill-seekers of all ages.
Turn your backyard into a water wonderland with the 15-Foot Tsunami Inflatable Water Slide. Get ready to ride the wave, create unforgettable memories, and make this summer the most thrilling one yet!
This Tsunami water slide will ensure your party goers leave with having had a blast. Regardless of if you are in Kennewick, Richland, Pasco or the surrounding Tri-Cities areas, our Tsunami water slide will be a hit at your party or celebration.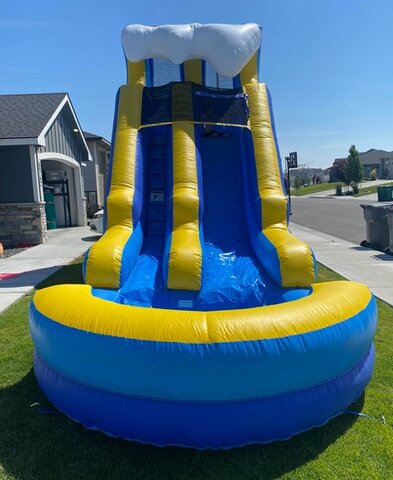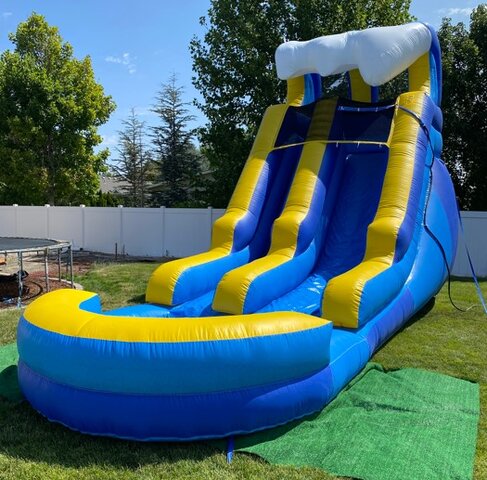 0